Earn Rewards by Sharing the Benefits of US Treasuries-Backed Stablecoin Yield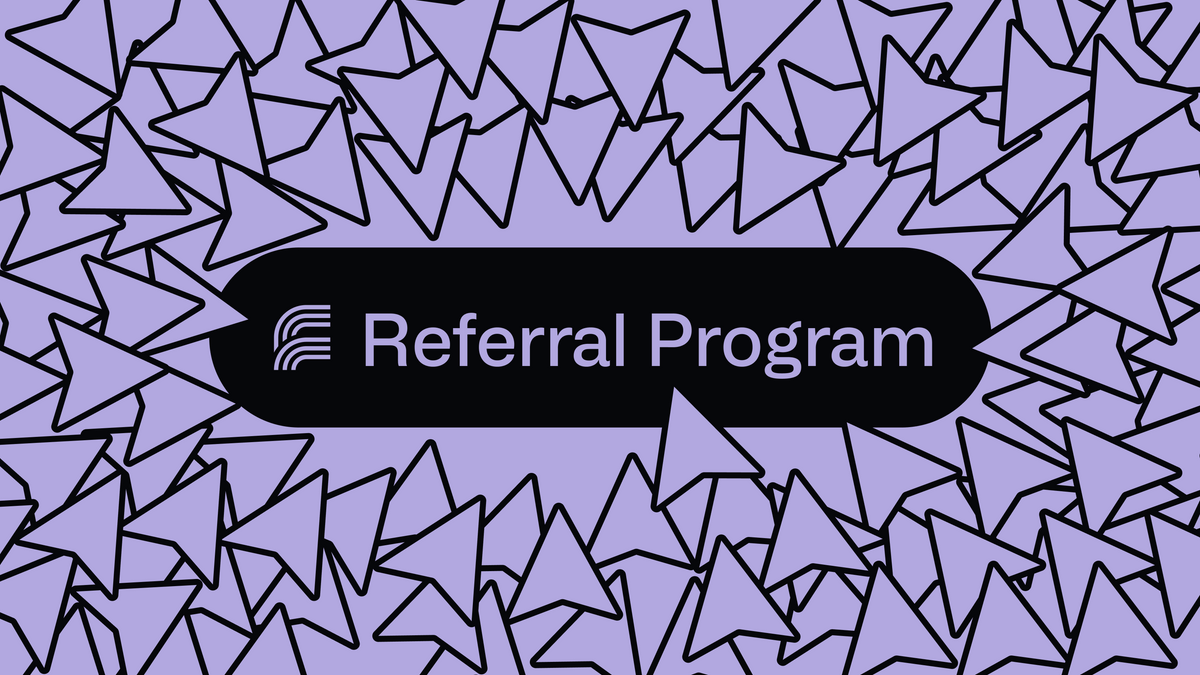 Rewards have been distributed and the program has been paused on November 28th, 2023.
Learn more
.
Flux is excited to announce the launch of our first referral program – a new way for our users to earn rewards by sharing the benefits of US Treasuries-backed stablecoin yield.
By implementing a referral program we aim to increase awareness of Flux while exhibiting the security and simplicity of the protocol. We believe that word-of-mouth is one of the most effective ways to share the message about our novel US Treasuries-backed stablecoin yield protocol. Our referral program serves to reward our early adopters for their support while propelling Flux's growth.
For every eligible new user referred to Flux, fUSDC will be earned as a percentage of the interest accrued by the referee on their stablecoin deposits during their first 30 days. There are two tiers of rewards available in our referral program: the baseline tier offers a 20% reward rate, while the boosted tier offers a higher rate of 30%. To qualify for the boosted tier, you must have referred users who collectively accrue at least $20,000 in interest during their first 30 days.
How Does It Work?
1. Retrieve Your Referral Link: Connect your wallet to Flux Finance on the Ethereum network, browse the rewards page, and click on the "Copy Referral Link" button.
2. Refer New Users: Share your referral link with your friends, community, or anyone interested in Flux Finance. They will need to use your referral link and make a deposit to kickstart your rewards.
3. Earn Rewards: You will earn a percentage of the interest accrued by your referees during their first 30 days of usage. Example: If the sum of your referred Flux depositors earned $6000 of stablecoin interest during their first 30 days of usage, you would be rewarded $1200 in fUSDC (assuming a 20% tier).
4. Personalized Reporting: The rewards page displays important KPIs that will help you track your short-term (such as the number of clicks and pending rewards) and long-term performance (such as referral details, cumulated earned interests, and total rewards).
5. Rewards Distribution: Rewards are paid in fUSDC – the token depositors receive for lending their USDC on Flux. Once a month, your rewards from the past 30 days will become available for you to claim. Once available, you can claim anytime.
Additional Details
A new depositor is considered as your referee if your link was the first referral link they used in the past 24 hours.
Only stablecoin deposits are eligible for the referral program. OUSG is ineligible.
The maximum program reward limit is $20,000 in fUSDC per month. If this limit is reached, a pro-rata will be applied. In this instance, everyone who qualifies for a reward will receive a portion of the $20,000 pool.
The referral program can be modified, suspended, or terminated without notice.
Referrers with fraudulent or suspicious activities will be disqualified from the referral program.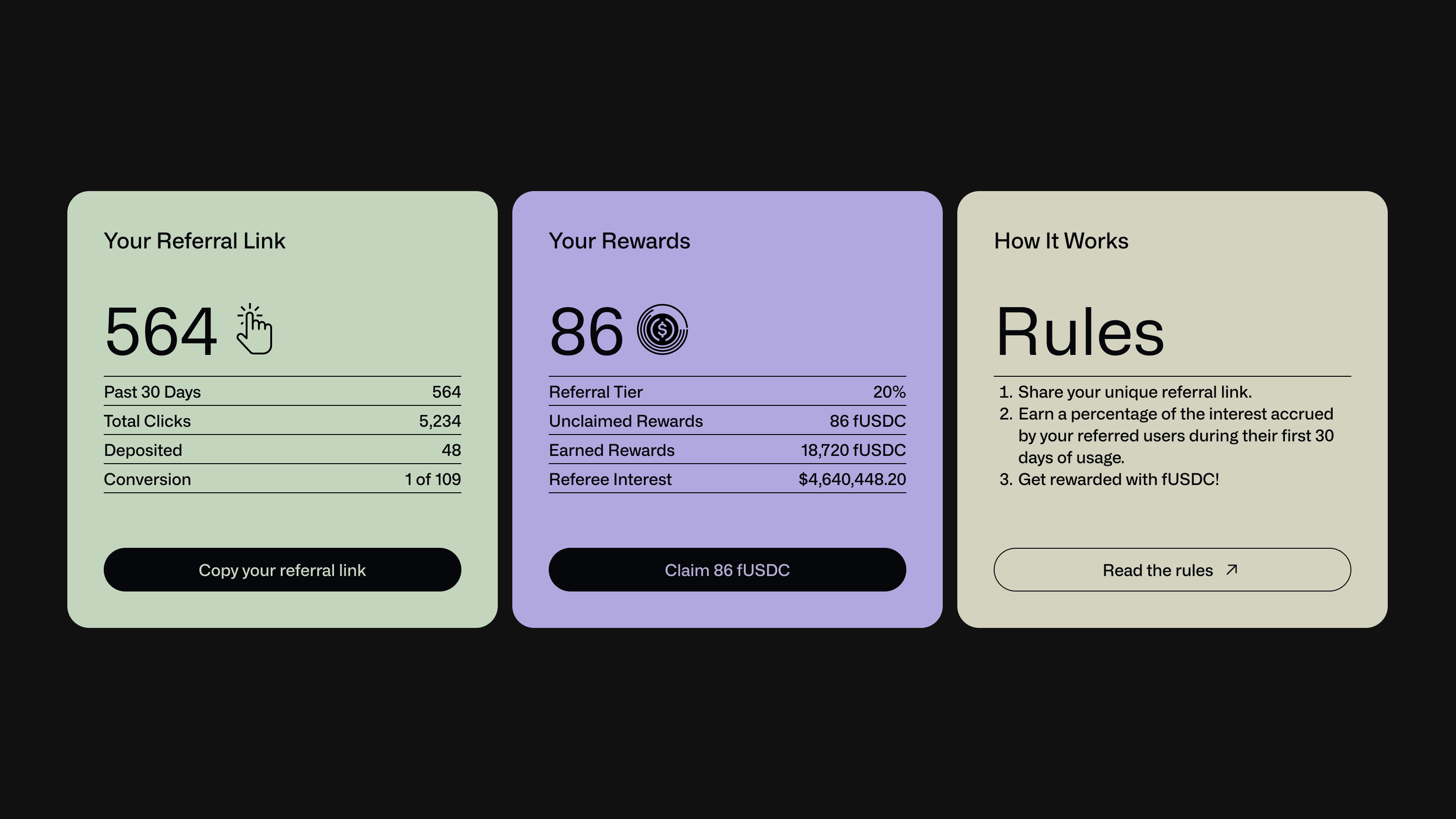 About Flux Finance
By facilitating both permissionless and permissioned assets, Flux Finance acts as a bridge between the on-chain and off-chain worlds. Those who lend stablecoins can earn yield, while borrowers can pledge tokenized US Treasuries in the form of OUSG (from Ondo Finance) as collateral. Upon lending stablecoins, lenders receive fTokens that represent their right to reclaim the stablecoins with interest, and these tokens can be transferred without restriction.
Flux is a fork of Compound V2, with minimal modifications to enable support for assets that have transfer restrictions, such as OUSG. Just like Compound, Flux follows a peer-to-pool model and is designed to always quote a lend and borrow rate based on supply and demand.